Hello, you lot! How's everyone's week going so far? Today I wanted to share an interior photography post about a lifestyle photoshoot I did early in December with my friend Anastasiya.
We were going to shoot this one on the beach, but I was really eager to try and do a more lifestyle photo shoot, and I pictured it inside a cozy home, with very clean backgrounds.
And she told me her own home was just that. So I went there one morning and started shooting. And it ended up being one of my favorite photo-shoots to date. I'm in love with the results! And I'm so excited to keep experimenting with interior photography.
The thing is, that most of the photography I'd been doing was in the streets or in nature. And don't get me wrong, I love shooting there and I love those photos. But I was feeling like it wasn't a match with my own style. I envisioned my photography with very clean backgrounds, natural light, and the subject as the protagonist. Extremely simple. I imagined myself working in a studio. And the photos I was making up until that moment, weren't exactly matching my vision.
Therefore, when she told me to go to the beach, I was like – nope – I want to try something different and I want to start shaping and giving life to that vision. And so we did.
Certainly, I'm excited to keep growing, learning and experimenting as a photographer. And I'm really happy with the style of these photos and I think I'm going to keep walking down this path to see what I can create out of it.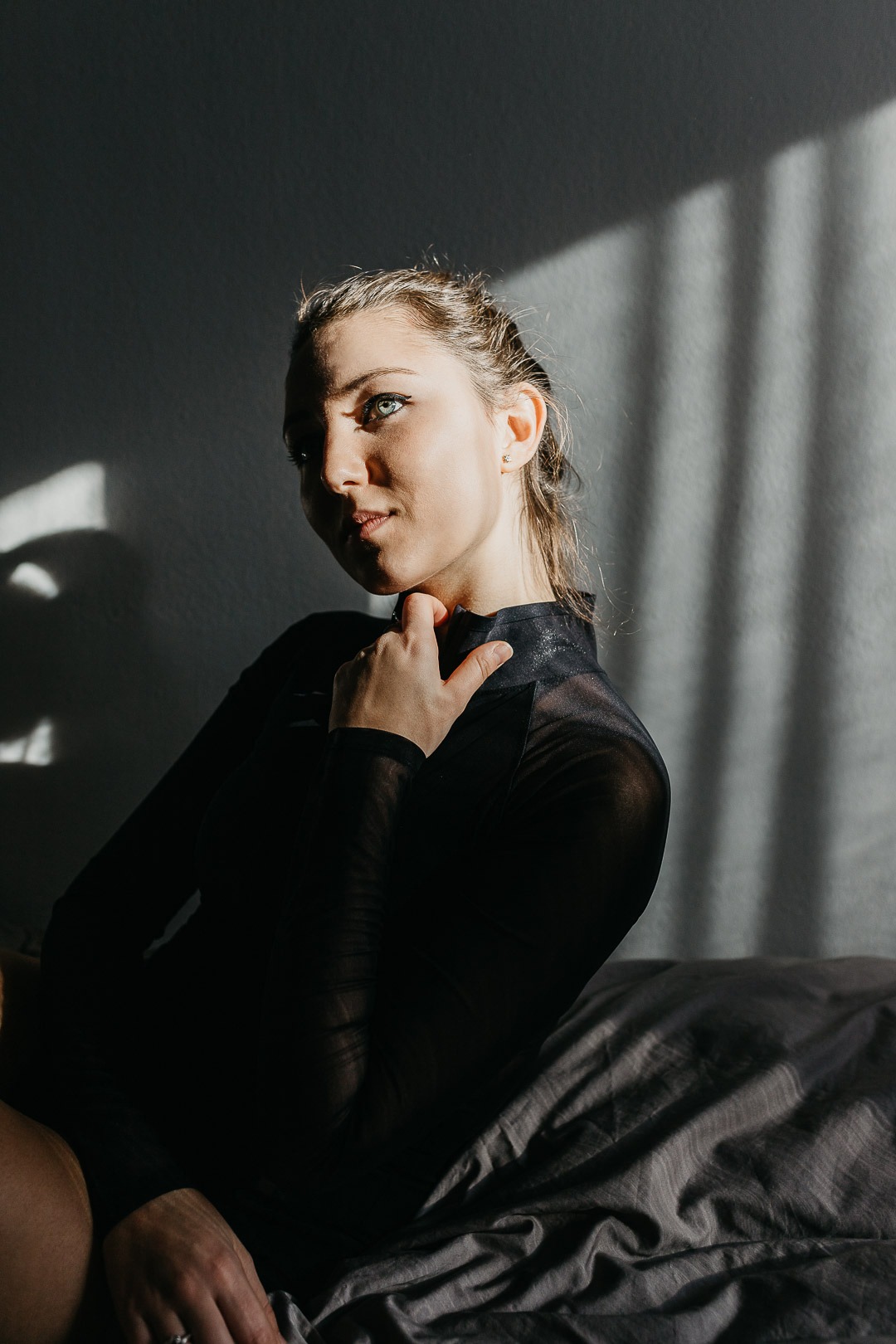 I hope you enjoy these photos as much as we do. And as always you can see the full session here.
VIDEO
Furthermore, I made a fast-paced video of how I retouched the skin of one of these photos. If you are interested in me making a talk-through video explaining how I edit my photos. Please let me know in the comments! I would love to make one!
And while we are at it, don't forget to subscribe to my channel! Exciting things are coming soon!