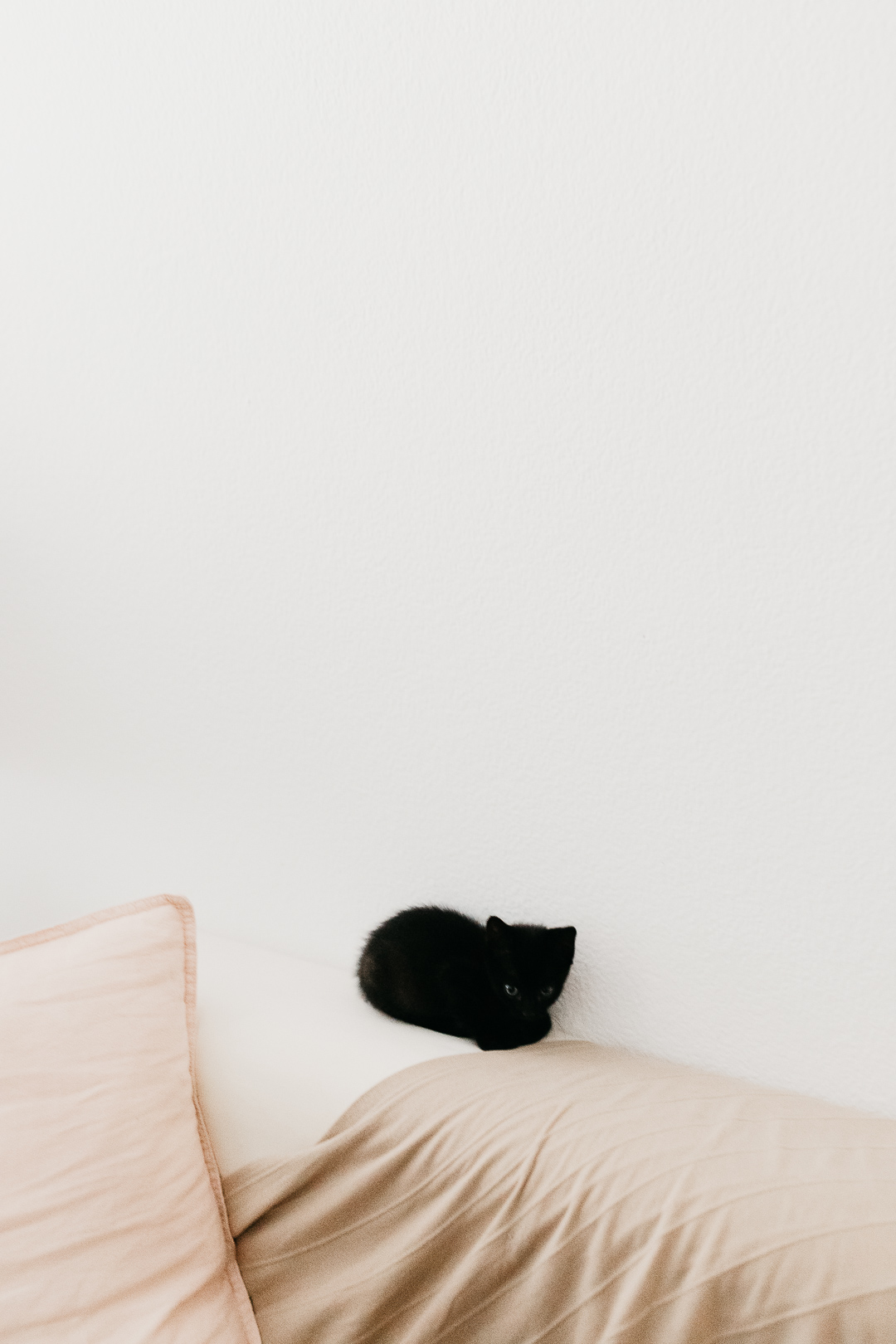 Never in a million years did I believe I would have a cat. But I'm so glad that changed because now I am the proud mother (owner – for the haters) of a beautiful black kitten with blue eyes (actually I'm a mother of two).
Her name is Yohji – as Yohji Yamamoto – one of my favorite fashion designers. And since Yamamoto is all about black and my baby girl is black, it seemed about right and very fitting. The only issue is that Yohji is a boy's name and she is a female but who cares.

We adopted this little kitten and her brother from a litter of 6.
His name is Neo (Mr. Anderson from Matrix). All the kittens were different in color, but Yohji and Neo are exactly the same – black with blue eyes.
They were extremely small when we adopted them (5-6 weeks old) but their mother stopped giving them milk and they started to eat dry food, so it was time to take them away.
Yohji is particularly small because we think she was the last one to be born and that's usually what happens. Piña, my pomeranian, was also the last one to be born and also the smallest.
We already took them to the vet to see if everything was fine, which it was. And we are now just waiting for them to be a litter bigger to start with their vaccines.
Piña adapted really well to the new family member. She was afraid of her at first and really nervous when she moved around. But now they are best friends. Yohji loves playing with Piña's fluffy tail and it's really funny to watch.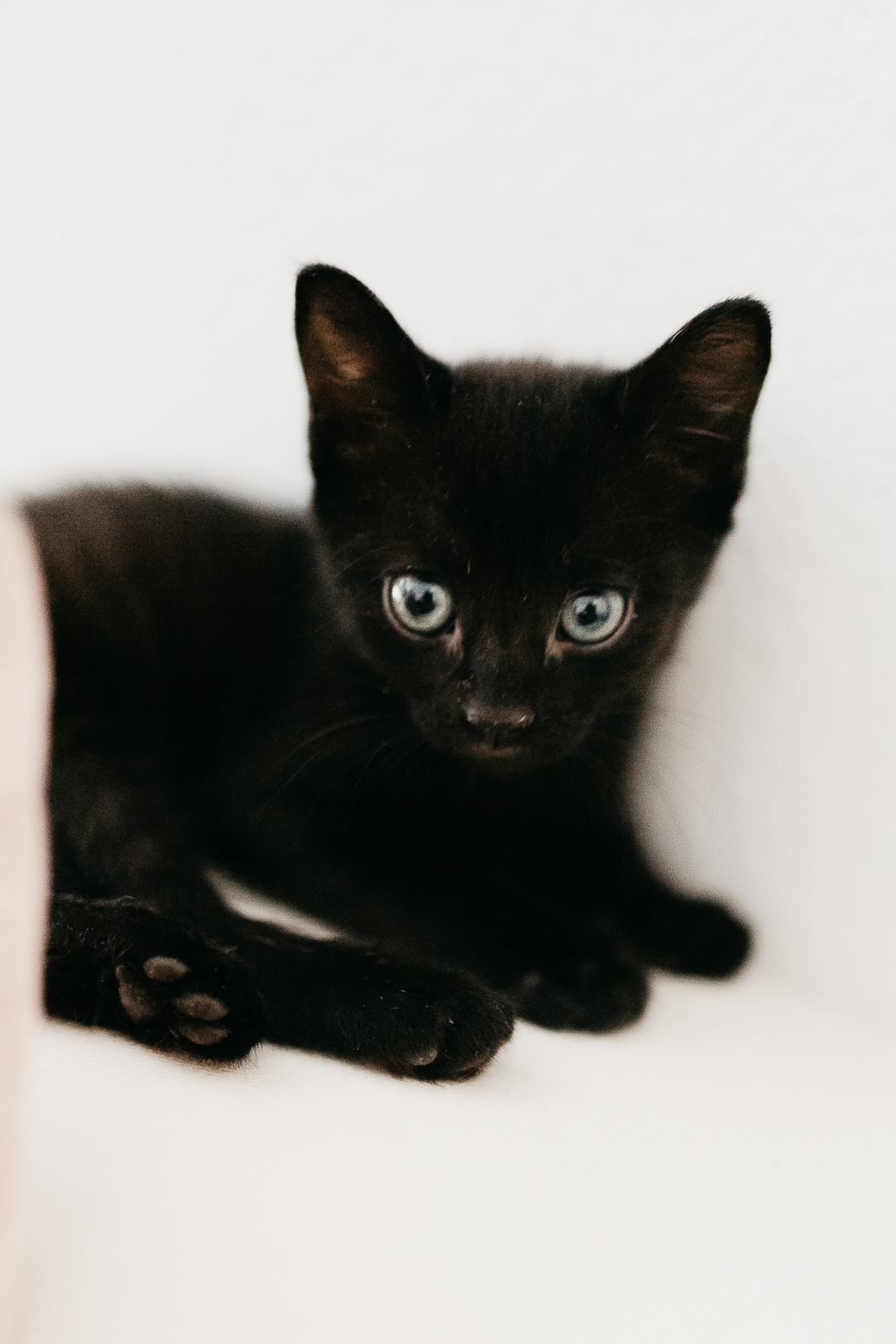 As for me, the cat world is extremely new, so it has been a ride to figure out what's best for her. She sleeps all day and it's extremely active the 15 minutes she is awake. And by extremely I mean – psycho. I'm filled with bites and scratches, which has been an ordeal to teach her not to do that. And I had to buy her a cat scratcher and several little toys to destroy and consume her energy instead and keep her off my furniture.
Another thing is that cats are nocturnal, so most of her little energy sprints have been late at night. So I'm a little sleep-deprived. But I've been told cats get used to their owners' schedule once they start getting older, so my hopes are placed at that moment.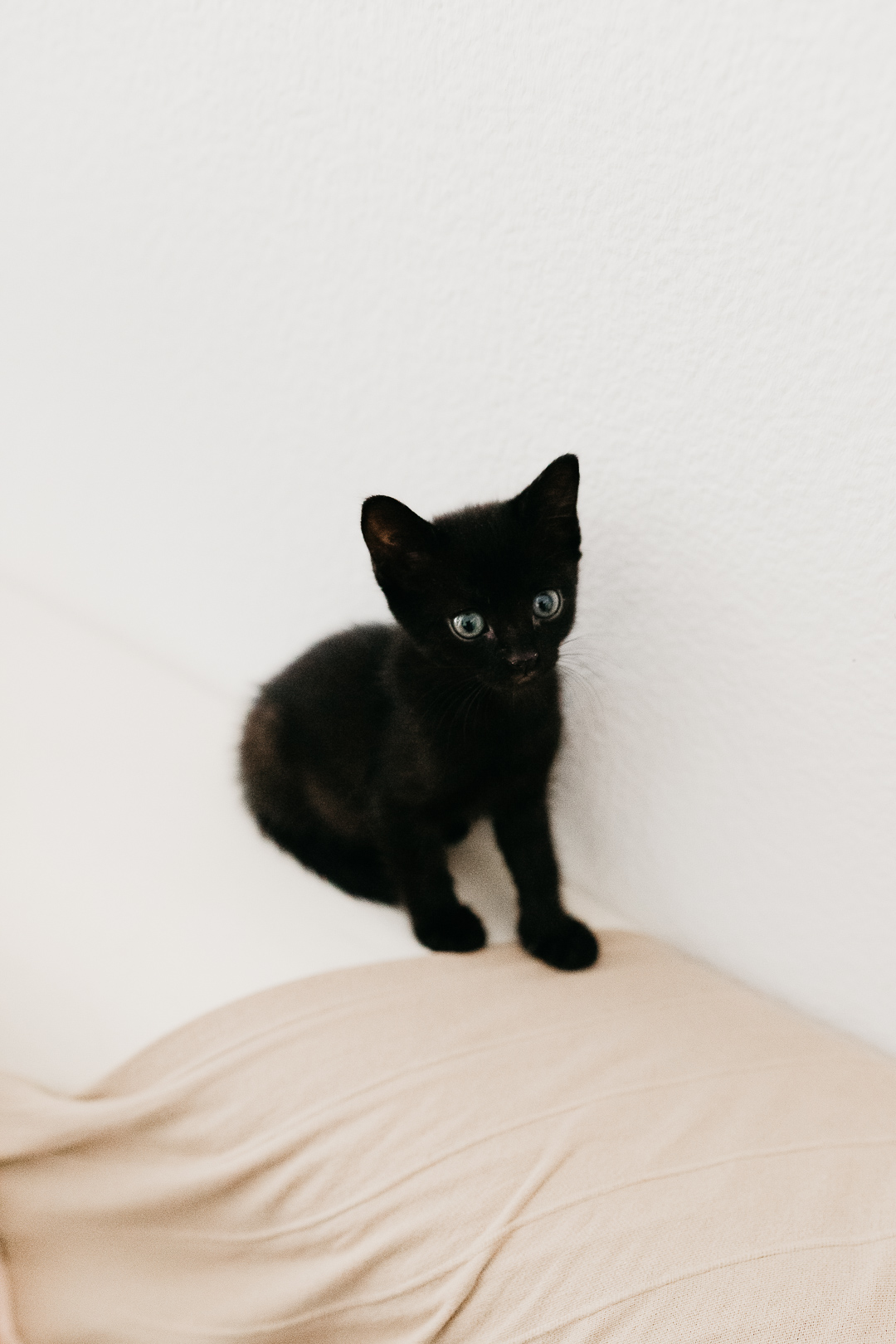 In other news, this pandemic and "new normality" are keeping us from enjoying what we are accustomed to. Summer is here, and let me be honest with you. Never in a million years did I believe I would say this – but I'm DYING to go to the beach.
I'm not a beach person, I hate being long hours under the sun. Which is weird considering I was born in Cancun – which is basically a beach paradise. I blame it on the fact that Madrid has no beach and we are currently experiencing temperatures around 36 to 39 degrees Celsius during the day. So yes, I would kill to jump into fresh salty ocean water right now.
The planets actually aligned or something, because I can get vacations from work at the end of august and we are thinking of getting away from Mordor (Madrid).

The first idea was Rome because I really want to travel to Italy. But Rome is just like Madrid, hot weather and no beaches to run to. So plan B was a beach destination. And after thoughtful consideration, we were between a Balearic Island and Malta.
Malta is winning at the moment. So I will keep you posted on that. And wherever we go, we'll be making tons of content for Instagram and maybe a travel vlog to start things off again over on my YouTube channel. So make sure you subscribe and follow me everywhere and I'll see you guys there soon.